Business View Caribbean interviews Benjamin Hodara, Deputy CEO of Isratech Jamaica Ltd, for our focus on Agriculture, Energy & Waterworks in the Caribbean
Isratech Jamaica Limited – One company, three divisions, a wealth of satisfied customers. A complement of unique and sustainable products and services unparalleled anywhere in the Caribbean and Central America. Since 1985, this forward-thinking firm has steadily grown its impressive platform of products and services for applications in the agricultural, water and energy sectors. A trio of divisions  under the IJL banner – Jamaica Drip Irrigation (JDI), Isratech Waterworks (IWW) and Isratech Energy Solutions (IES) – provides a broad scope of value for agricultural, municipal, industrial, commercial and residential purposes. Capabilities range from engineering and design, to manufacturing and supply of product, and implementation and maintenance, all accessible through the company's extensive distribution network.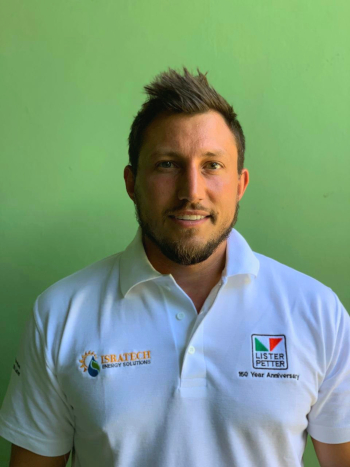 Deputy CEO, Benjamin Hodara
Benjamin (Benjie) Hodara, Deputy CEO of IJL, relates, "We are a family-run business founded by my father, Shalom Hodara, in Jamaica over 35 years ago. In the 1980s there was a joint agricultural project between Jamaica and Israel called Spring Plain. My father, an Israeli, was the packing house manager. Unfortunately low market prices caused the venture to fall through and the company closed. When they began selling off the assets of the company my father, wanting to remain in Jamaica, took the opportunity to purchase the irrigation factory equipment with the vision to expanding the market to supply both locally and abroad. The banana and papaya industry experienced a boom at the time and that helped propel the company to success. Shalom then expanded this footprint to supply and install other agricultural products greatly needed in the sector. Thereafter, he ventured into alternative energy solutions and lastly he expanded into the water industry completing the three divisions we have today."
Recently, IJL implemented the tagline 'Isratech Jamaica: Master the Elements' to reflect the fact that its three divisions all relate to the environment in some way. Jamaica Drip Irrigation supports agriculture; Isratech Waterworks supports water and wastewater treatment and the distribution/storage of water; and Isratech Energy Solutions provides alternative sources of energy for reducing the carbon footprint. The core of the overall business runs from the Mandeville headquarters – a five-acre site with warehousing, offices, and a large factory. A second location in Montego Bay includes the IJL engineering corps, a retail location, a sales operation, and a wholesale operation. A third location in Kingston is slated for expansion in the not too distance future.
According to Benjie, "Jamaica Drip Irrigation is the only manufacturer of drip irrigation in the Caribbean. In that division, we design, install, and maintain irrigation systems, we build high-tech greenhouses for our customers, and we supply all the agricultural inputs that are needed by the industry. In Isratech Waterworks division, we are a large supplier of water infrastructure in the Caribbean. We sell a wide variety of pumps, we manufacture HDPE pipes, and we design, supply, install, and maintain water and wastewater treatment facilities. In our Energy Solutions division, we supply, install, and maintain photovoltaic systems, solar water heaters, solar pumps, and we've recently gone into generators."
Jamaica Drip Irrigation and Isratech Waterworks export products and do the building and commissioning of projects throughout the Caribbean. They have either sent equipment to or done an actual project on almost every island in the region. In the past, Jamaica Drip Irrigation was the main source of revenue for IJL, however, with increasing regulations for protecting the environment in the Caribbean, the waterworks division has been growing significantly in the last few years. That division of the company is now the number one revenue producer. Benjie states, " A lot of the infrastructure in the Caribbean is outdated, which puts us in a very good position to revive and or replace it with newer more sustainable technologies. Our competitive advantage comes from the diversity of our company – we don't only supply, we employ an engineering corps that handles all the added service to the customer. Further, we manufacture a great majority of the components for our projects. This along with our wealth of experience operating here in the Caribbean sets us apart in our field."
Each of the company's facilities has a training room, where training and development is provided for the entire IJL staff of about 130 employees. Extensive training is also conducted out in the field. In addition, IJL trains and passes on a great deal of knowledge to external bodies, such as the general public, government institutions, etc. The value of long-term partnerships to the success of a business cannot be understated. Isratech Jamaica continues to enjoy lengthy relationships with several suppliers in excess of 30 years and has helped build a name for those international brands in the Caribbean. Benjie would especially like to give a shout-out to: "Chromagen, a leader in hot water solutions that we've been in partnership with since 1992. Our energy solutions include the Chromagen brand of solar water heaters, for which IES is the sole distributor in Jamaica. In addition, Rivulis, an irrigation company out of Israel, and Plasson, a manufacturer of plastic pipe fittings, have been our partners since 1985."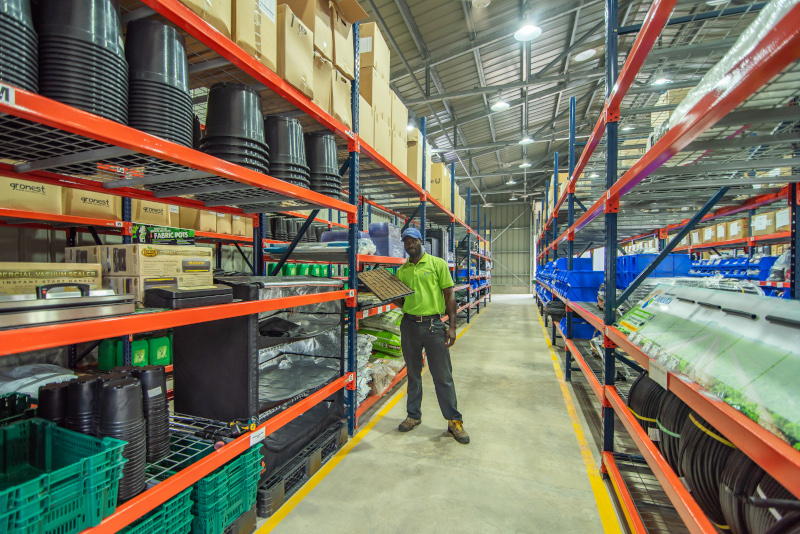 Looking ahead, IJL has some exciting and innovative initiatives on the front burner. The Jamaica Drip Irrigation division recently expanded into the supply of equipment and services for the emerging medical cannabis industry. They have also opened the Caribbean's first medical cannabis horticultural supply store in Montego Bay, Jamaica. In Mandeville, the company recently purchased another nine acres adjacent to its headquarters and has broken ground on a very large expansion plan to include a retail location, engineering corps, an online shopping distribution hub for the Caribbean, and new factory space. They are proud to announce the addition of new services and product lines under each of the IJL's three divisions after this expansion is completed. A new property just acquired in Kingston for their expansion in the main city will include an engineering corps, a retail location and distribution hub. These new expansions will undoubtedly enhance the diversity and reach of their company.
The firm's objective over the next five years is to further establish Isratech Jamaica Limited as an environmental company in the industries of agriculture, water, and energy across Jamaica and the Caribbean with strategic partnerships. "That would be our overarching five-year plan," says Benjie, "to expand and implement our knowledge and technologies as far as we can. As part of this plan, in 2015 we were certified ISO 9002, and in 2018 we certified ISO 1401 for environmental best practices"
Isratech Jamaica Limited is a high-tech, diverse company that is bringing a higher level of professionalism to the agriculture, water, and energy industries in the Caribbean for the benefit of the region as a whole. Benjie notes, "We're connected with many innovative companies in Israel, Europe, the U.S. and we are harnessing a lot of new technology, expertise and quality solutions for use in our market areas. It is our policy to select high quality product lines in accordance to our standards and our service."
Geographically, IJL covers the Caribbean and parts of Central America, providing turnkey solutions as an essential component, i.e. engineering, design, installation, maintenance, and after-sales service. The company has taken the strategic decision to hold a large amount of stock in the region, meaning that any given time they are able to mobilize much faster than other companies in the industry. This does not mean that Isratech Jamaica is just a supply company. They also do wholesale, retail, special projects, have their own engineering corps, and a very diverse portfolio. The Waterworks division has about 2,000 plus different SKUs of water items; Jamaica Drip Irrigation has about 10,000 SKUs of irrigation items; and the Energy division has about 300 plus SKUs of energy items – providing an obviously large base of materials to work with.
Isratech Jamaica is proud and fiercely protective of its reputation as a pioneering powerhouse in the region. A truly full-service partner and provider, IJL specializes in optimal cost-efficiencies and sustainable, environmentally responsible execution. The company is continually expanding and keeping abreast of the latest technology in each of their sectors and is highly dedicated to providing solutions in the environment in the agriculture, water and energy sectors. Decades of experience combined with strong principles have given IJL a trusted reputation and broad knowledge base that will carry them successfully far into the future